600V 1KV 5KV 1C 2C 3C 4C teck 90 cable manufacturer
Teck 90 cable is a kind of cable with aluminum alloy interlocked armour. Tech 90 cable has many performance advantages. What's more, if you need to buy 14awg  teck wire, Huadong Cable Group will be your ideal choice. More important, Huadong will give you a discount teck 90 cable price if you buy a lot of cable teck from our company. Just leave the teck cable sizes, and we will reply you as soon as possible. You can tell us the type of teck 90 cable you want to get teck cable price per foot. About teck wire type, 600v teck 90 wire is very popular. Or you can send us your inquiry cable list and order quantity. Our sales team will send our 4/0 3 core teck 90 cable price and offer documents within 12 hours. Email: info@huadongswacable.com
   Voltage: 600V, 1KV, 5KV,15KV

   Conductors: Copper or Aluminum

   Armour : Aluminum Alloy Interlocked Armour(AIA)

   Insulation: Cross-linked Polyethylene (XLPE)

   Jacket: Polyvinyl Chloride (PVC)

   Temperature Rating: -40°C to 90°C

   Send your inquiry by Email: info@huadongswacable.com
Because teck 90 armored cable has strong durability, good corrosion resistance, flexibility, and easy operation and installation. In fact, in many demanding resources industries, laying cables requires conduit or burial piping to meet industrial requirements. But if you use 12/3 teck 90 wire with aluminum alloy interlocked armour, you will save a lot of conduit or burial piping costs. And Huadong teck cable prices is cheap too. In addition, teck 90 power cable also has a light advantage. This is a non-negligible advantage for cable transportation and cable installation. Not only does the teck wire have so many performance advantages, power cable 12/2 teck 90 mainly saves money. What reason do you have not to choose teck 90 armored cable? Just contact us to get teck cable prices.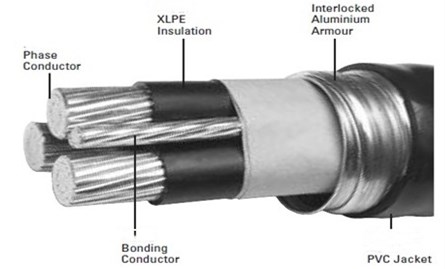 Why do you buy teck wire in Huadong Cable Group?
In this section, I will give you a detailed account of our company's advantages in # 14awg teck cable. First of all, as a professional teck 90 wire manufacturer, Huadong Cable Group has two tech 90 cable factories in China. No matter how many armored cables teck 90 you need, we will finish the production and deliver the 6/3 teck 90 armored cable to you on time. At the same time, you can get the factory 8/3 teck 90 cable price. Presumably this is something that you value and care about. As long as we discuss the delivery date, you will be able to receive the teck 90 cable as scheduled. And our armoured teck cable prices is also reasonable. Email: info@huadongswacable.com

Secondly, the quality of Huadong tech 90 cable is guaranteed. As we all know, the production of teck wire will take a lot of steps. The armored cable 3 core teck 90 production adopts large-length continuous superposition combined production methods. Therefore, every production process is extremely important. An error occurred in one link and the next step cannot be performed. Huadong Cable Group deeply knows the severity of errors in cable production. Thus, Huadong # 12 awg teck 90 cable factory's cable production technicians conduct strict control and inspection during cable production.

For cable teck quality, you can rest assured totally. We export a lot of interlock armored power cables to the Philippines. Any further questions about Huadong teck cable wire, please feel free to contact with us. Just leave your message to get teck power cable price. Look forward to your inquiry. Email: info@huadongswacable.com
The 12/2 teck cable price per foot advantage of Huadong.
Huadong Group promise that you can get the most reasonable 6/3 teck 90 cable price in Huadong Cable Group. Huadong 3 core teck 90 cable factory is located in Xiu Wu County, Jiaozuo City, Henan Province, China. There are plenty of raw materials for production tech 90 cable. Here, the purchase of teck wire raw materials is relatively cheap. And because our cable teck factory is located here, we have also saved the cost of transportation. Therefore, you can get 4/0 3C teck 90 wire factory price in Huadong. Same 10/2 teck cable quality, why not choose cheaper teck cable prices? Email: info@huadongswacable.com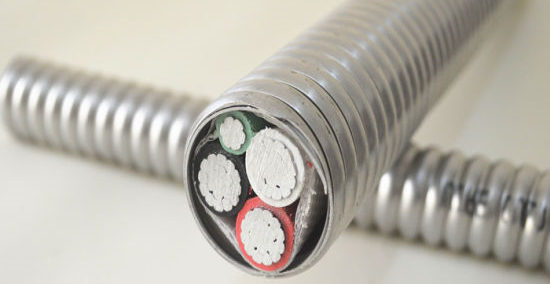 Please feel free to leave your requirement. We will reply you within 12 hours.
Email: info@huadongswacable.com