Please feel free to send your inquiry aluminum armoured cable list and order quantity. Our sales manager will contact you within 12 hours.
Aluminium Armoured Cable Feature
Conductor: Aluminium
Voltage: up to 35 KV
Armoured: SWA (Steel Wire Armoured) / STA(Steel Tape Armoured) / AWA (Aluminium Wire Armoured) Non-Armoured
Insulation: XLPE / PVC / LSF / Fire Resistant
Cores: 1, 2, 3, 4, 5, 3+1, 4+1, 3+2
Section Area: 1.5mm2-1000mm2
Standard: IEC 60502, BS 7870, GB/ T12706 or other.
Application: Building, Engineered, Railway, Plant construction, School, Hospital, Underground and so on.
We can customize the size according to your requirement.
Aluminium armoured cable rich in materials.
Are you wondering which armoured cable you should choose? And there are many aluminium armoured cable suppliers, which one is the most reliable? I'm going to answer these questions for you. As you know, there are aluminum armored cable and copper armored cable in the market. They are different in many ways.  Aluminium power cables have many advantages over copper power cables. For example, aluminum power cable conductor resources have abundant storage capacity. Given the declining trend of copper resources, copper is probably the earliest depleted mineral resource on earth. From the point of view of scientific development. It is an inevitable trend to replace copper power cable with aluminium wire armoured cable.
Using aluminum armored cable will reduce the input cost.
If aluminium armoured cable conductor is aluminium. Then, it is difficult to draw a thin wire due to the low strength of aluminum. Currently, it is not practical to process a soft aluminum armored cable conductor. Or a very soft aluminium power cables conductor. However, the cross-sectional area of more than 4mm² aluminium sheathed cable can rest assured that the use of aluminum conductors. Using aluminium armoured cable not only guarantee the transmission function, but also reduce the input cost. What's more, using aluminum armored cable is in line with the strategy of sustainable development.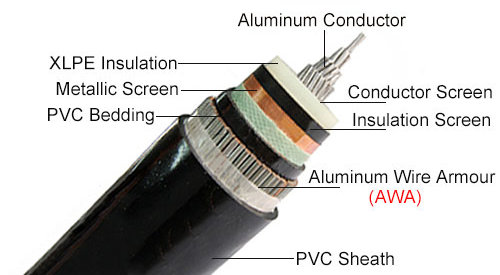 Where to buy quality and cheap aluminium power cables?
If you need quality and cheap aluminium power cable, Huadong cable Group will be your ideal aluminium armoured cable supplier. Our company is located in Henan. Henan Province is the whole of China's aluminium power cables conductor resources are the most abundant place. So the aluminum power cable price is the cheapest. Huadong Group has many years of import and export trade experience. Because first-class aluminium sheathed cable product quality and excellent customer service. We have gained the trust and praise of many customers. Not only more and more new customers joining us. But also many regular aluminium wire armoured cable customers have been keeping stable cooperation with us. Huadong Group welcome to you join us now and we can send aluminium armoured cable to you. Just leave your message.

Get best aluminum wire armoured cable price from Huadong
In order to produce high quality aluminum wire armoured cable, we use superior aluminum material. What's more, we sell pvc swa pvc aluminum power cable directly, so you can get favorable price. In addition, if your order is very large, you can get discount xlpe swa pvc aluminum armoured cable. In fact, our aluminum wire armoured cable export to many countries. Such as America, Yemen, Malaysia, Philippines, Thailand, Australia, Nigeria, South Africa and so on. Then you can compare our aluminum wire armoured cable price list.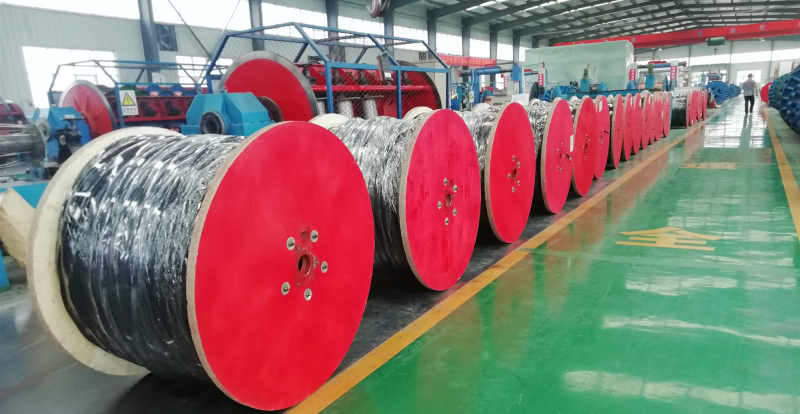 Please feel free to leave your requirement. We will reply you within 12 hours.
Email: info@huadongswacable.com