Please kindly send us your inquiry copper power cable or aluminum power cable list and order quantity. Our sales team will send our offer documents to you within 12 hours. Email: info@huadongswacable.com
Product Feature
Conductor: Aluminium or Copper
Voltage: Up to 35 KV
Armoured: SWA (Steel Wire Armoured) / STA(Steel Tape Armoured) / AWA (Aluminium Wire Armoured) Non-Armoured
Insulation: XLPE/ PVC/ LSF/ Fire Resistant
Cores: 1, 2, 3, 4, 5, 3+1, 4+1, 3+2
Section Area: 1.5mm2-1000mm2
Standard: IEC 60502, BS 7870, GB/T12706 or other.
Packaging: Iron Or Wooden Drum
Application: Building, Engineered, Railway, Plant construction, School, Hospital, Underground and so on. Email: info@huadongswacable.com

Custom Service: Huadong Cable Group provide custom service for every customer. We will manufacture aluminium cable or copper cable size in line with your requirements. Starting customize your ideal size, our factory price will send you within 12 hours. Email: info@huadongswacable.com
Quality and cheap 95 sq mm copper cable for sale
It is important to select high quality 95sq mm copper cable . Especially in the face of today's market, there are many 95 sq mm copper cable suppliers. At the same time, the variety and specifications of 95mm aluminium cable are many. So leading to the confusion of 95 sq mm aluminium cable prices in the market. You should according to your actual needs, decided to choose ordinary 95 sq mm aluminium cable or high-grade 95 sq mm copper cable.  Huadong Cable Group is a professional power cable manufacturer in China. In addition to 95sq mm copper cable, our 185 sq mm aluminum cable, 240 sq mm aluminium cable, 300 mm2 copper cable and 400 sq mm aluminium cable are also very popular. If you are interested in our 240 sq mm aluminium cable price or 400 sq mm aluminium cable price, just contact us. Email: info@huadongswacable.com

How to select excellent 95 sq mm aluminum cable ?
As we all know, cable and wire are a necessity for the development and construction of every country and region. So, the demand for power cable and electrical wire is very great. Especially 16mm, 35mm, 95mm, 185mm, 240mm aluminum and copper cable, which are very popular all over the world. In order to make your project goes smoothly, you need to know how to select these cables. Next, let's take 95 sq mm cable aluminum cable as an example and discuss something that you are supposed to notice. Email: info@huadongswacable.com

Identify the certification mark of 95 sq mm aluminium cable.
When you are purchasing 95mm aluminium cable, please be sure to check whether there is a product certification mark on the certificate. And the 95 sq mm aluminium cable model specifications, rated voltage, length, date of manufacture, certification number, inspection, implementation standards, factory name, address and other marks are clear. It is similar to buy 185sq mm aluminum cable and 240 sq mm copper cable, you also need to pay attention to these details. Contact us to get your 95 sq mm aluminium cable price list. Email: info@huadongswacable.com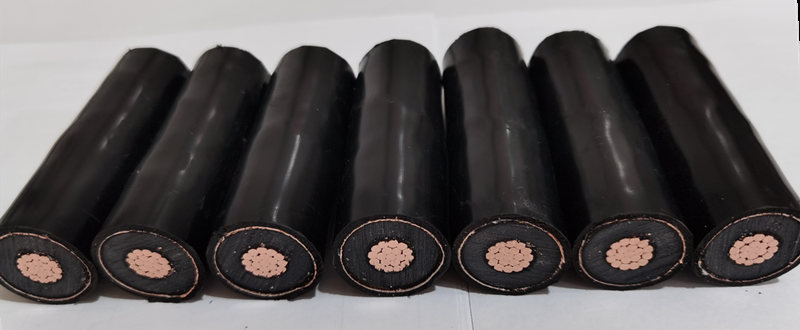 Check the 95mm aluminium cable length.
Generally speaking, 95mm aluminium cable are generally packaged in circles, with a standard length of 100 metres per lap. (25 and 50 m small packages for individual supermarket varieties). And standard allow error of 0.5 m. Although the length of low-quality 95 sq mm copper cable is also 100 meters per lap. But the actual length is only 65 to 95 meters, so don't price them by circles, but by meters. Instead, you should discuss the length of the wire in an important issue that you should pay attention to. Being a reliable 95sq mm aluminum cable supplier, we suggest that you choose a reputable partner. So that you can rest assured to buy 95 sq mm copper cable, 185 sq mm aluminum cable, 300 mm2 copper cable or other cable. Email: info@huadongswacable.com

When buying 95 sq mm aluminium cable, do not just covet the price 95mm aluminium cable is cheap. Do not choose only 90m or 80m, even without the length of the wire and cable. So, length of 95 sq mm aluminium cable must meet the 100 (+/-) 0.5m standard requirements. Choosing Huadong Cable Group and get your quality guaranteed and cheap price of 95 sq mm copper cable. Let's start a pleasant cooperation now. Email: info@huadongswacable.com
Why Choose Us?
Product Process: Our cheap 95mm aluminum power cable and copper power cable use the high quality aluminum/annealed copper conductor material and natural XLPE (cross-linked polyethylene)/PVC polyvinyl chloride insulation material. Every production process has been strictly checked by our professional technical engineers. Email: info@huadongswacable.com


Customer Case: Our 95mm armoured cable have been exported to more than 30 countries, such as: Russian, America, Yemen, The Philippines, South America, North America, Middle East, Africa, Asia, Oceania countries, etc. Email: info@huadongswacable.com