There are all kinds of armoured cable in our factory. Please send us your inquiry armoured cable size and order quantity. We can supply popular 16mm armoured cable and 240mm armoured cable. And our manager will send quotation and specification as soon as possible.
ARMOURED CABLE TYPE AND SIZE INTRODUCTION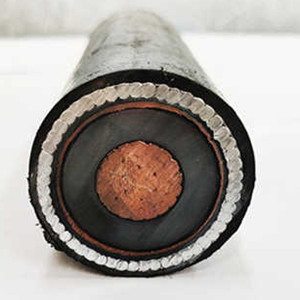 Voltage:
0.6/1kv, 3.6/6kv, 6/10kv, 8.7/15kv, 12/20kv, 18/30kv,21/35kv
Core: 1, 2, 3, 4, 5 core
Size: 10mm, 16mm, 25mm, 35mm, 95mm, 120mm, 185mm and so on
Conductor: Stranded Copper/Aluminum Wire
Insulation: XLPE (Cross-linked Polyethylene)/PVC(Polyvinyl-Chloride)
Sheath: PVC (Polyvinyl Chloride)/PE(Polyethylene)
Armoured Type
1. AWA(Aluminium Wire Armour) / ATA(Aluminum Tape Armour)
2. SWA(Steel Wire Armour) / STA(Steel Tape Armour)
Because the power projects are different, our customers may need all kinds of armoured cable. In order to meet the requirement, we provide lots of armoured cable sizes for customers. So you can buy 1 core, 2 core, 3 core, 4 core, 5 core armoured power cable. In addition, the armoure layer types of these power cable are also not the same. For example, AWA, ATA, SWA, STA armour types are available.
 Application Of Different Types Armoured Cable
Cross-linked polyethylene insulated armoured power cable not only has excellent electric, mechanical properties. But also has powerful resistance against chemical corrosion, heat aging and environmental stress. 16mm armoured cable structure is simple. The long term operating temperature is 90℃. 16mm armoured power cable is convenient to use and can be laid with no restriction of different levels. Huadong Cable Group can produce both flame retardant and non-flame retardant series of XLPE armoured power cable.

Custom Service
Huadong Cable Group can customize any armoured cable size for every customer. We will manufacture aluminium armoured cable in line with your requirements. Just starting customize your ideal armoured cable size, our factory price will send you within 12 hours. 
Where to buy 16mm armoured cable and 25mm armoured cable?
Hudong Cable Group is one of leading 16mm armoured cable manufacturers and 25mm armoured cable suppliers in China. We have the most professional ability to make all armoured power cable sizes. For example, 2.5 sq mm armoured cable, 35mm armoured cable, 50 mm armoured power cable, 120 mm armoured power cable for sale. Meanwhile, Huadong has more than 15 years of 16mm armoured power cable export trade and 20 years import trade experience.

The main application of cheap 16mm armoured cable is to carry current or transmit signals. I'm going to take 6mm armored cable as a example to talk about its structure and production management at Huadong Group. Hope we can have a good cooperation if you just need 10 mm or other sizes armoured cable. Just feel free to leave your message to get cheap 50 mm or other your inquiry armoured cable quotation price list.
16mm armoured cable and 25mm armoured cable basic structure.
The most basic structure of 16mm armoured cable is a conductor, an insulating layer, and an outer protective layer. Which is often added as required, such as a shield layer, an inner protective layer, or a sheathed layer, etc. In order to 25mm armoured cable integrity and then add some filler material. 35mm armoured cable conductor is the carrier of transmission current or signal, other structures are for protection. So the 6mm armored cable conductor is the most important part for whole armoured cable structure. According to your request, we can customize the copper conductor 6mm armoured cable or aluminum conductor 6mm armour cable for you. Just leave your requirements to us.

The performance of the 25 mm armoured power cable protective layer can be divided into three types according to the requirements of the 25 mm armoured cable products. One is to protect the 50 mm armoured cable itself from each other. Such as voltage resistance, heat resistance, electromagnetic field loss, communication cable signal interference and so on. If you want to get discount 16mm armored power cable price list, just feel free to leave your message.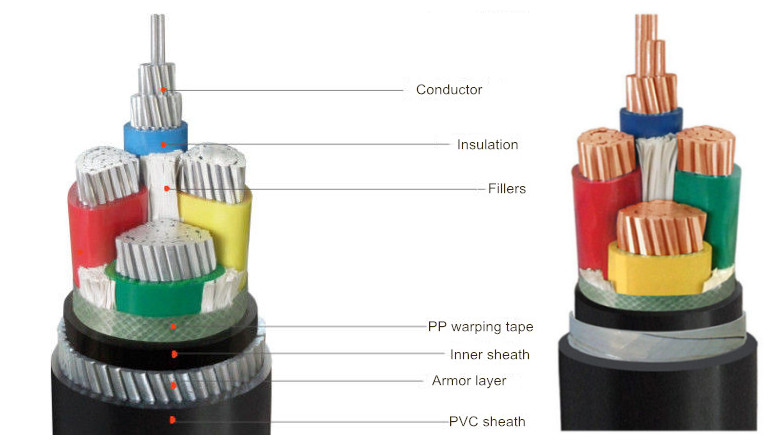 Another kind of performance of the protective layer is to protect the current in the 70mm armoured cable conductor does not have the influence on the outside. For example, prevents the current leakage, prevents the electromagnetic wave leakage, etc. The last performance of the protective layer is to prevent the external influence on the 6mm2 armoured cable. Such as compression, tension, heat, weathering, fire resistance, waterproof, electromagnetic interference and so on. In addition, even if solar cable structure is simple, it also need these performance. Our partner in the Philippines says that of all his armored power cable suppliers, we are the best in quality and the cheapest in price. What kind of protective layer do you need? Contact us to send your inquiry armored power cbale list, and we will reply you a soon as possible.
How to produce high quality 25mm armoured cable?
The first step is to make 25mm armoured cable conductor. They are solid class one conductor core and twisted class two conductor core. 95mm armoured cable  conductor materials include copper, aluminum, silver plated copper, copper clad steel, aluminum clad steel and so on. Mainly using 12 mm armoured cable copper core and aluminum. The conductivity of 8 mm armoured cable copper core is much better than that of aluminum. As top China 16mm armoured power cable manufacturers, HDC has discount all armoured cable sizes for sale at factory price list.

Fireproof protective layer. Only refractory 1.5 sq mm armoured cable have this structure. The role of the fire-resistant protective layer is that the 2.5 sq mm armoured cable can withstand a certain period of time in a fire. So giving us more time to use electricity when we escape. The material of fireproof protective layer  used now is mainly mica tape. In fire, the 4 mm armoured cable will quickly burn, because the mica film of the mica tape is resistant to high temperature. And also has the insulation function, can protect the 120mm armoured cable conductor to run in the fire for a certain time. If you need fire-resisting 16mm armoured cable, Huadong Cable Group will be your ideal choice. Our American customers always say that the quality of our 16mm armored power cable is the first reason why they choose us.

Shielding layer. The shielding layer is outside the insulation layer and the outer protective layer. Its function is to limit the electric field and electromagnetic interference. For different types of 50mm armoured cable, the shielding material is different. There are mainly: copper wire braiding, copper wire winding, aluminum wire (aluminum alloy wire) braiding, copper tape, aluminum foil, Aluminum (steel) plastic tape, steel tape, etc. We will add the corresponding shielding layer structure to the 16mm armoured cable with the right shielding layer material according to your request. Just tell us your requirements directly or the 25mm armoured cable using environment.

Filler and armoured layer of 35mm armoured cable.
Filler. The filling effect of the filling layer is mainly to make the 35mm armoured cable round and stable in structure. Some 6mm armored cable fillers also have the functions of water resistance and fire resistance. The main materials of 50 mm armoured cable filler are polypropylene rope, glass fiber rope, asbestos rope, rubber. And there are many kinds of materials. But one of the main performance requirements of 16mm armoured cable filler material is non-hygroscopic material. And of course it can't conduct electricity.

Armoured. The role of the armoured layer is to protect the 25mm armoured cable from damage by external force. The most common ones are steel tape 35mm armoured cable and steel wire 6mm armored cable. As well as aluminum tape armor, stainless steel tape armor, etc. The main function of steel tape armor is to resist pressure. Steel wire armor is mainly used for tensile resistance.

According to the size of 16mm armoured cable, the thickness of steel tape for armour is different, which is stipulated in each cable standard. What kind of standard 50 mm armoured cable do you need? Please feel free to contact us at anytime. Huadong Cable Group always look forward to working with you.
Why Choose Huadong Cable Group?
Huadong Cable Group is a cable & wire manufacturer with more than 20 years of production experience. In order to promise armoured cable quality, we use superior aluminum and copper material. Every production process has been strictly checked by our professional technical engineers. In addition, we package all sizes armoured cable by iron or wooden drum or according to client's requirement. Being a swa armoured cable supplier with good reputation, we try our best to deliver the XLPE PVC armoured cable to our customers.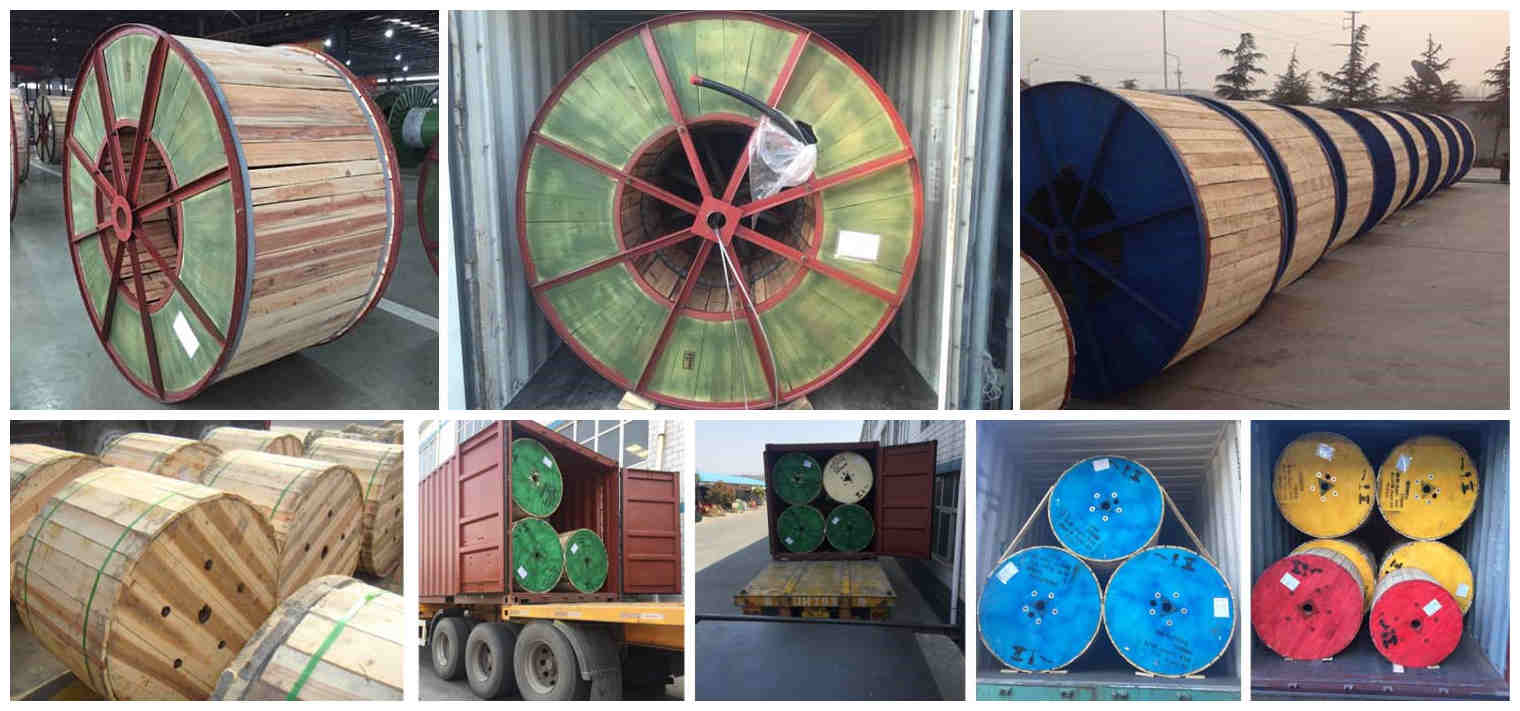 Customer Case: Our 3 core 185mm XLPE armoured cable have been exported to more than 30 countries. We can supply the armoured cable to England, France, Italy, Germany, Denmark, UAE, Indonesia, Philippines, Malaysia, Vietnam, Thailand, Togo, Mozambique, Nigeria, South Africa, Canada, USA, Chile and so on. If you need 240mm armoured cable cost to Malaysia, just contact us.

huadong armoured cable customer cases
Starting customize your ideal armoured cable sizes, our factory price will send you within 12 hours.
Email: info@huadongswacable.com